As we continue the Ambiente Stage series dedicated to innovative musical solutions, Cēsis Concert Hall is hosting a concert by the Icelandic two-piece HUGAR as part of the duo's European tour.
The band's self-titled debut album] Hugar is a bewitching, haunting neo-classical record.

‒ Remfry Dedman, The Independent
The Islandic musical tandem Hugar, comprised of two talented multi-instrumentalists, musicians Bergur Þórisson and Pétur Jónsson, immediately announced their presence on the music scene with a unique and completely inimitable sound. Passionate music aficionados with respectable experience accumulated working with a number Islandic greats like Björk, Sigur Rós, Ólafur Arnalds and Johann Johannson, the two friends started writing their own music in 2013. A year later, after several impromptu recording sessions at a studio, Bergur and Pétur recorded and released their first album, making it available free of charge on their website. The multi-layered and ethereally ambient album quickly captivated the listeners' attention; it has by now been downloaded over 30 million times on Spotify alone.
Now, highly praised by influential reviewers for the Independent and Guardian newspapers, Hugar is taking the next steps on their musical journey, having recently signed to Sony Music Masterworks.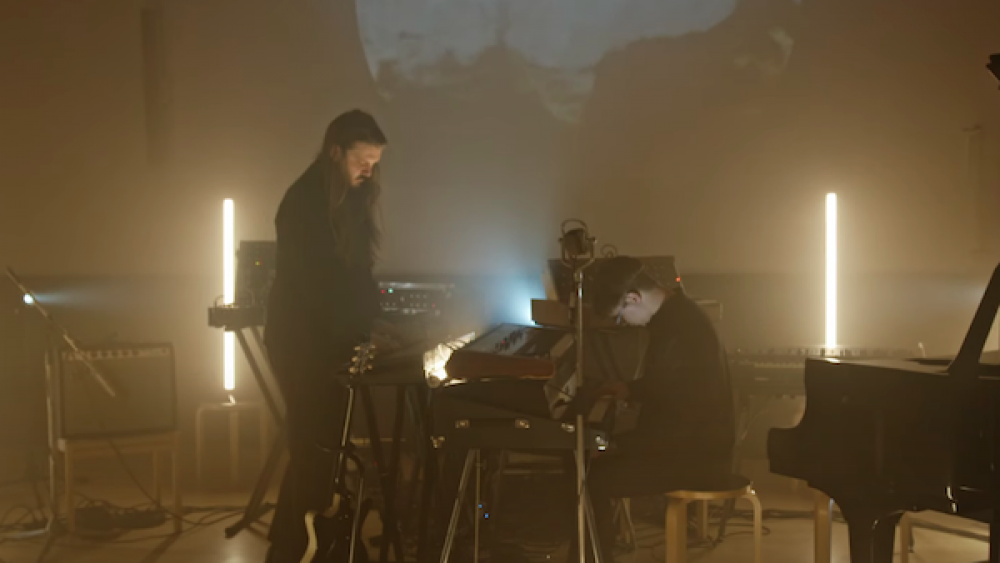 A ticket to the concert is valid only with a certificate of vaccination against or recovery from Covid-19. To attend the event, you must present an ID, a personalised ticket and a valid certificate. Please make sure you arrive in a timely manner.
Throughout the concert, as well as before and after it, wearing a face mask covering mouth and nose is mandatory. Visitors who do not comply with the rules will be asked to leave the auditorium.
Supported by State Culture Capital Foundation.
Preschool-age children are not admitted to the event.
During the concert, photographs may be taken and video and/or audio recordings made for illustrative artistic purposes and to inform the public about the event. Said actions will be performed in keeping with the requirements of data processing laws. The obtained material will be processed without isolation of individual attendees to avoid direct or indirect identification of physical persons. The obtained material may be published and/or broadcast on mass media and online social networks and used for marketing purposes. You have the right to ask to refrain from using or delete your personal data ‒ the photograph or video or audio recording that features you ‒ by e-mailing us at info@cesukoncertzale.lv.